Discover how HORISEN's hallmark solution may benefit your business
HORISEN Business Messenger allows companies to communicate with their customers across many different channels in various ways.
Whether the marketing team wants to create targeted campaigns or the service operation wishes to send proactive alerts, Business Messenger is the technology enabler.
Moreover, it offers APIs to connect with many enterprise systems, increasing the sophistication of such use cases and allowing brands to inject communication into many more customer journeys.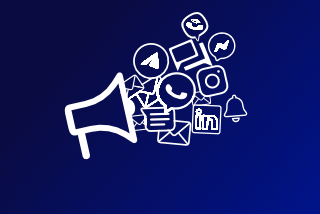 Yet, this is only a sneak peek of what Business Messenger does and the benefits it brings. The following ten reasons to consider purchasing the solution delve much deeper.
It Paves the Way for Intelligent Outbound Campaigns
A core feature of the solution is its Campaign Manager tool. It allows businesses to build outbound campaigns, segment customers, and test those.
There are also templates available for those campaigns, which are highly customizable. Indeed, brands can add corporate design, which gives customers the confidence that the messages they receive are genuine.
According to Gartner, this is a significant issue with proactive outreach. Indeed, its research shows that two in every three customers contact customer service after receiving a notification from a brand – which brings additional cost.
Yet, those that get it right and use intelligent tools, such as Business Messenger may increase a customer's value enhancement score by nine percent.
It Supports Almost Every Channel You Can Think Of
Adding customer engagement channels opens up the business to a new audience and offers a differentiator against competitors.
With Business Messenger, businesses can secure these advantages by introducing many new, up-and-coming channels. From WhatsApp to Viber and Telegram, Google Business Chat to Webpush – it's all there.
Nevertheless, many companies are often wary of introducing a new channel for outbound campaigns, as customers may have follow-up questions.
Yet, thanks to – HORISEN's Power APIs – it is easy to orchestrate an omnichannel environment where conversations spill onto other channels where the service team can take charge of the conversation.
It Injects New Channels Into Customer Journeys
When building channels into customer journeys, businesses previously had to "rack and stack" their tech, source APIs, and engage in lots of manual coding.
Yet, Business Messenger simplifies the process, offering up APIs that allow businesses to inject channels into their existing processes – without ripping and replacing.   
As such, the platform offers new levels of agility to customers, allowing them to develop and orchestrate journeys much quicker.
It Spreads Rich Media Across Each Channel
With Business Manager, users can incorporate rich media – including images, videos, and emojis – into their customer communication.
If businesses use the platform for inbound conversations, customers may also send such content to support faster contact resolutions. 
It Integrates with Your Core CX Platforms
HORISEN's Power APIs integrate Business Messenger with various enterprise applications, from CRM platforms to payment systems.
As a result, users can harness the platform to devise new customer journeys – alongside injecting new channels into existing experiences.
These new journeys may take place within a single channel. So, a customer learns about a product or service, gathers more information, and purchases it without leaving live chat, for example.
Businesses may incorporate conversational AI into these journeys, too (more on this in point nine).
It Enables a Seamless Flow of Data
Many businesses still use bolt-on solutions to engage with customers over live chat, messaging apps, and social channels.
At first, these may deliver the expected results. Yet, they often come unstuck when a company wishes to connect these with other channels and orchestrate a new customer experience.
Moreover, when such businesses try to add new data to their customer communications, they often have to call upon expensive developers.
Thankfully, with an exhaustive list of APIs, Business Manager enables this data flow and makes it much easier for CX teams to advance their customer communication strategies.
It Generates Rich Analytics for Marketing Teams
After customers receive an outbound message from Business Messenger, its nifty Coupon Manager tool can generate real value.
The solution can track what the customer does next and actions like code redemptions. With that data, it can predict and arrange future campaigns. 
Moreover, that data funnels into the Admin Portal, which presents a view of all customer accounts and helps design, send, and monitor outbound campaigns. 
It Helps Personalize the Customer Experience
The Campaign Manager with the platform allows businesses to segment customers based on first- and third-party party data. Such segments allow for some level of personalization.
For instance, perhaps a segment consists of at-risk customers. Sending that group of customers a specialized discount may help recapture business that the company would otherwise lose.
There is also a Contacts Manager tool to bolster this segmentation data further. It allows users to manage segments, add custom fields to enrich the data of customers within them, and monitor engagement rates.
It Facilitates the Use of Conversational AI
Businesses can integrate many conversational AI frameworks with Business Messenger and automate interactions across all channels.
For instance, a business may send out an SMS campaign. If the customer replies, the AI may respond to FAQs within the same channel, maximizing customer and business outcomes.
The company may also build an escalation path to a live agent when a customer asks an unexpected question the bot cannot answer.
It Now Harnesses ChatGPT!
HORISEN has now augmented Business Manager with ChatGPT to support live reps in handling customer queries across its many engagement channels.
Indeed, businesses can train the LLM with their own data from various knowledge sources – including the website, product manuals, agent support content, and more.
From there, it churns out customer responses, which the rep can review for accuracy, edit, and send to the customer – lifting a heavy workload from their shoulders.
This article was published at CX Today, a trusted source for industry news.