SMS Long Number Service
HORISEN Certifications
Certification according to ISO / IEC 27001: 2013
HORISEN is an ISO / IEC 27001 certified company.
ISO / IEC 27001 is an international standard for information security management. This standard's purpose is to protect enterprises' information and assets, particularly regarding security, availability, integrity, and confidentiality.
Numerous measures are necessary to successfully protect the assets of a company. Therefore, procedures and rules are set up within an organization to permanently define, control, maintain, and continuously improve information security. The processes implemented in a company can be certified according to the international standard ISO / IEC 27001.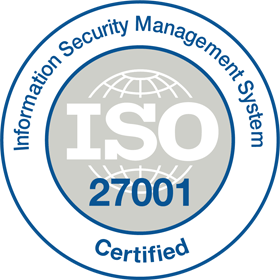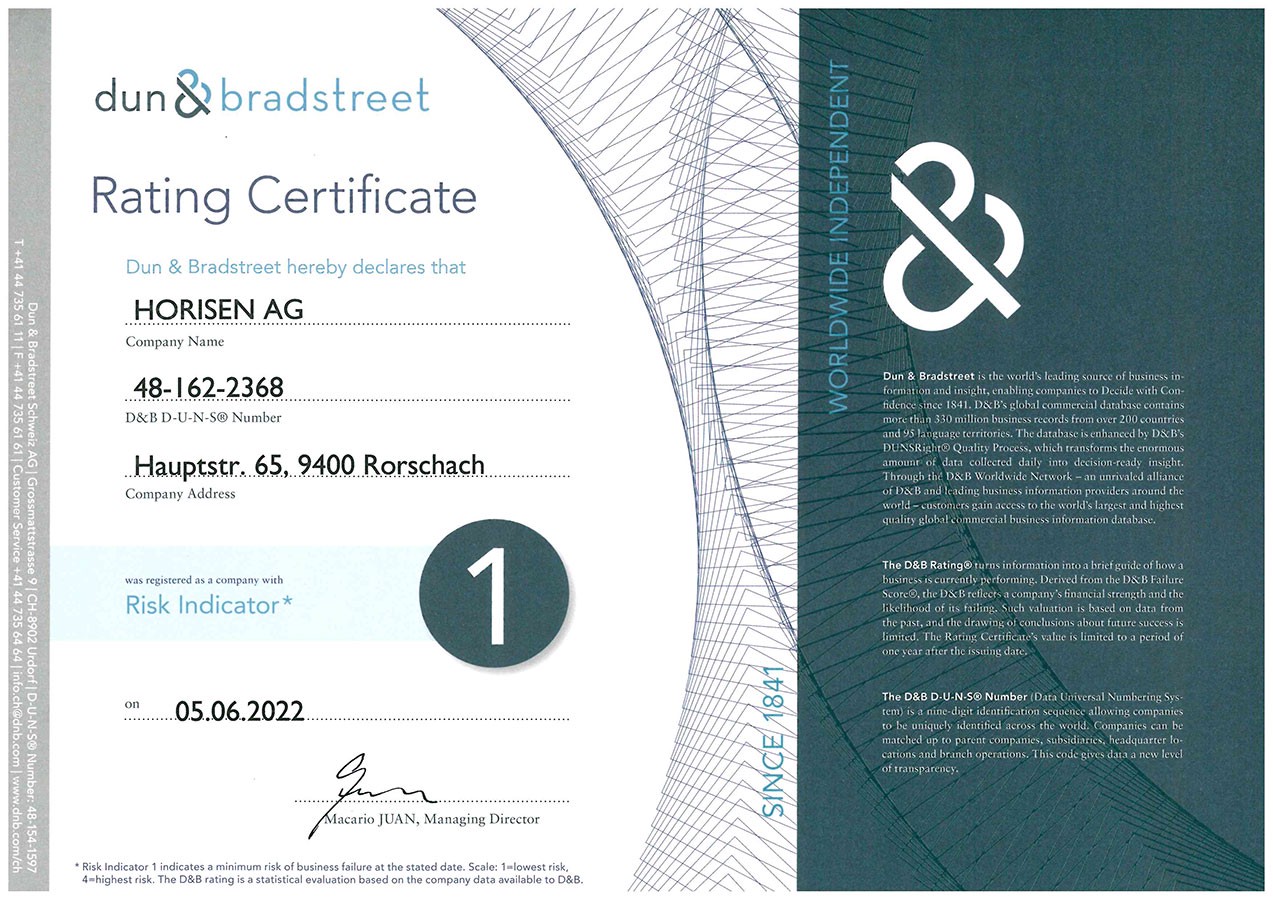 Rating Certificate from Dun & Bradstreet (D&B)
HORISEN AG holds the Rating Certificate from Dun & Bradstreet (D&B). The risk indicator AA1 of D&B is a great compliment and, at the same time, a strong recognition of the commercial and financial stability of our company. Only about 2% of Swiss companies qualify for this award. With a total score of 100 points (maximum), we are well above the industry average.
As a holder of a D&B Rating Certificate, we assure the investment stability and safety of our services. The competitive advantage proved by this award gives us credibility among our customers and provides a strong positive recommendation. This information is crucial for our current and future customers since it guarantees the stability of our business services.
Sustainable revenue and overall business performance are of paramount importance to us. Our customers are the most important factor that drives the quality of our services and products developed within HORISEN.
HORISEN's services are safe and trusted – with us, you get a healthy and stable company as a reliable partner on your path to success.