Our Story
THE HORISEN STORY
Robust. Versatile. Inspiring.
We grow with our Messaging Superheroes.
We develop beyond technological possibilities and revolutionise messaging business
HORISEN is a technology software house with more than 20 years of experience in developing messaging technology solutions. Since its foundation back in 2001, HORISEN has been providing a powerful variety of messaging products as a one-stop shop for managing wholesale and retail messaging business from a single spot.  Running a very successful SMS trading business and marketing agency for many years, HORISENers were developing messaging and marketing technology solutions for our business first, experimenting a lot with the latest technology and making our software more intuitive for its users.
Today, with this know-how, we work hard to provide our customers with the best possible solution to run their messaging and messaging marketing business. We enable them to start and run successful SMS trading business while we take care of their software. In other words: We build planes for the messaging industry so others can fly.
Messaging companies are like airlines; as airlines transport people from A to B, messaging companies transport messages from A to B.
HORISEN is like an aircraft company; as an aircraft company that provides airlines with planes, we provide messaging companies with messaging technology.
"We build planes for the messaging industry" means that HORISEN is a pure technology company; we build products that enable Messaging Technologists to "fly"—to run a successful messaging business.
WE BUILD PLANES FOR THE MESSAGING INDUSTRY SO OTHERS CAN FLY!
HORISEN's history
More than two decades of developing cutting-edge messaging and marketing technology
HORISEN's versatile business history, from a successful marketing technology provider and marketing agency to an even more productive SMS trading business, makes HORISEN the only provider who can offer all that is needed for a successful messaging business within only one platform, with a single login, from a single point – making Messaging Technologists' lives easier. Thanks to our extensive experience, HORISEN messaging technology solutions are all-in-one products that combine complex operations with a user-friendly interface, so the users of our platforms do not need any additional tools to run their messaging business.
2023
Today, we keep utilizing more than two decades of experience to develop a variety of innovative, feature-rich, sales-driven and easy-to-use messaging technology solutions that cover the entire value chain.
2017
This year was a crossroad for us bringing HORISEN neutrality as a cursor. We completely reshaped our strategy – we decided to entirely focus on pure messaging technology software development and become a vendor-neutral company dedicated exclusively to our customers' growth.
2010
HORISEN offered its SMS Platform, as an independent, commercial, cloud service (SaaS) product to everyone interested in SMS trading while simultaneously trading billions of SMS globally.
2006
The company operated based on three main pillars: software development, marketing projects and SMS trading. SMS trading business was the turning point, shaping HORISEN's further path as it initiated the development of the very first SMS trading solution.
2004
Adding marketing consulting, creative design, implementation, and maintenance of campaigns into our portfolio, HORISEN expanded the business as a marketing agency.
2003
We quickly became a competent and innovative full-service provider for multimedia applications by combining marketing, technology, internet, mobile, and telephony.
2001
HORISEN's journey started with a simple but powerful idea – to make it possible for users to send SMS via an application that they could access through a browser.
HORISEN's vision is to simplify the everyday life of Messaging Technologists so they can focus on their expertise and grow their business while HORISEN takes care of their software.
Messaging Technologists are specialists who work with our products day by day and incorporate all sorts of skills to run a successful messaging business. They are tech-savvy, experts in sales and negotiations, creative in how to use the possibilities of messaging technology, and with an excellent understanding of customers' needs.
With the right tools, Messaging Technologists can face everyday challenges easily and focus on growing their business while HORISEN is in charge of their software. Our powerful, fully-managed and easy-to-use solutions empower them to become Messaging Superheroes and fly smoothly in the messaging business.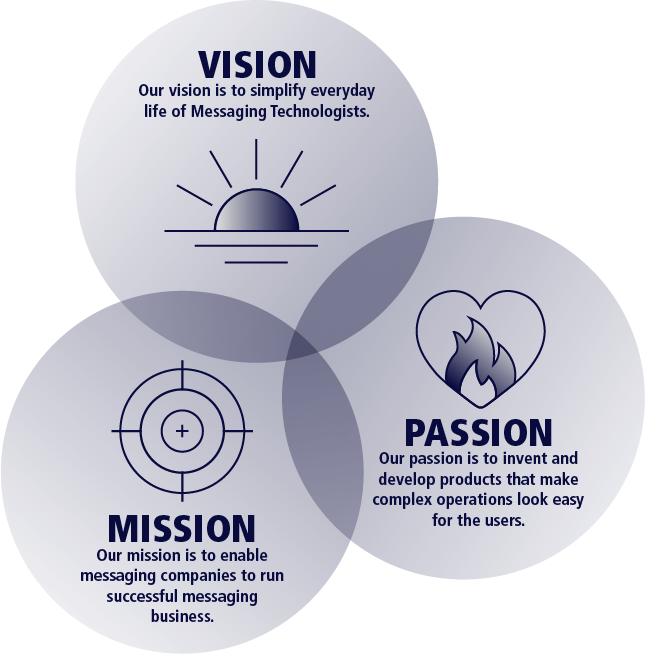 Our passion is to invent and develop products with an easily navigable and easy-to-use interface in order to make complex operations look easy for its users.
With our holistic and strategic approach and vision, we have always been highly dedicated to developing all HORISEN's solutions to be understandable also for users without a technical background, accessible, and painless in the way of running, monitoring and administration.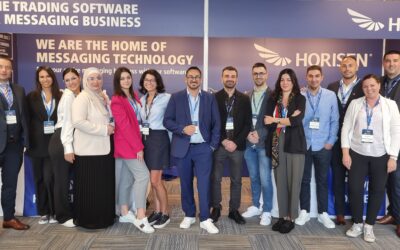 The WWC is the largest meeting conference for Wholesale SMS globally and it is attended by the most important wholesale telecom industry players – from carriers, mobile/wireless operators, ISPs, VoIP providers to technology partners from the SMS, voice, data satellite, etc.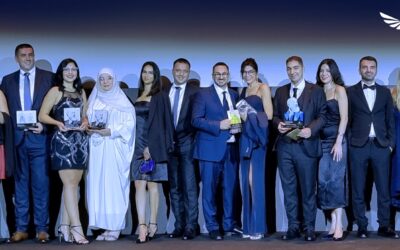 Antonio Meucci Global Telco Awards took place on 20 September 2023 in Madrid where HORISEN was awarded with two prestigious awards "Best Wholesale Messaging Platform" and "Best Training Department".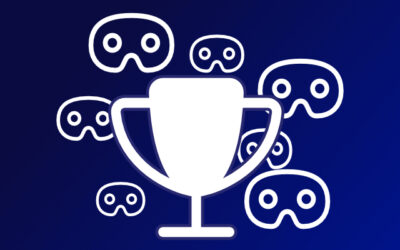 The market is flooded with numerous messaging technology solutions that "kinda all do the same thing". But is that the case?