The Ultimate Guide to Mobile Marketing, SMS Marketing, and Bulk SMS
Text messaging, or texting is a form of direct, personal communication that enables you to get in touch and make very close contact with your customers, staff, and suppliers. No other communication channel provides such closeness between a brand and its consumers, because SMS enables enterprises to communicate with people in a highly personalised and responsive way. Portio Research Ltd, an independent research company that provides high-quality reports on the mobile and wireless industry, has even declared SMS as the "king" of non-voice communication because of its 6 main qualities:
It is easy: everyone knows how to write and send a text message.
It is cheap: messaging costs just pennies or cents in most countries.
It is quick: instant delivery is guaranteed.
It works on all mobile phones, feature phones, and smartphones.
It is discreet: even while watching TV or having dinner with friends, people continue texting.
SMS is personal, secure and involves minimal overheads.
Also, one study has shown that SMS can be up to 8 times more effective at engaging customers than emails.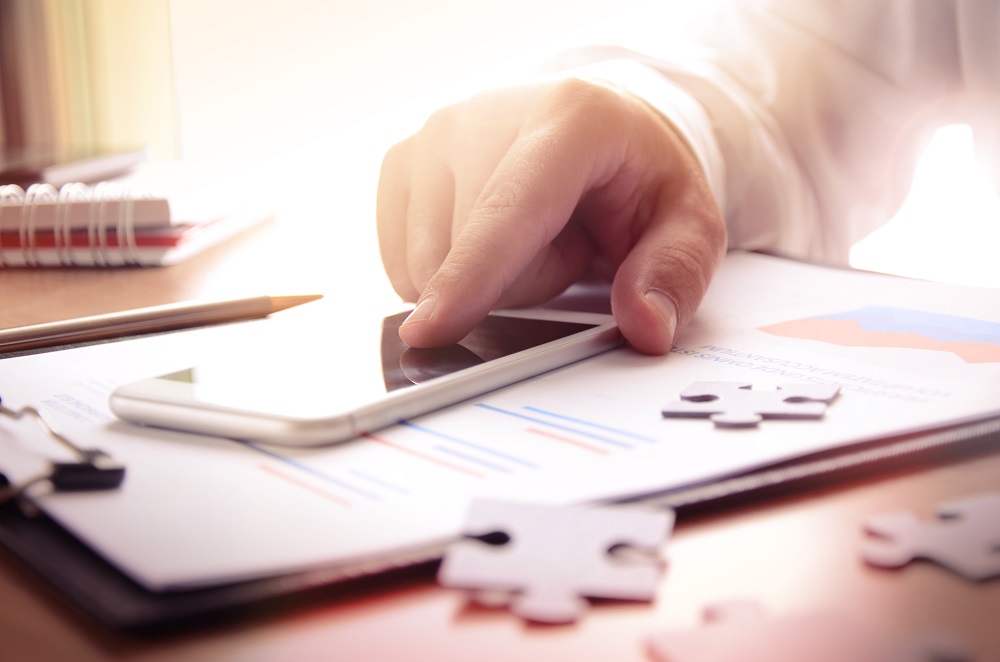 SMS produces engagement rate six to eight times higher than retailers usually achieve via email marketing when used for redemption, data collection, and brand awareness.
1. Mobile Marketing
More users are spending large amounts of time engaged with mobile devices than ever before. We live in an era of mobile domination, with more mobile devices in the world (7.8 billion) than people (7.1 billion), and this trend will continue and numbers will just rise. Hence marketers are enforcing best practices to reach customers where they are. This is the reason why mobile marketing has become an integral part of every serious marketing strategy today.
What is Mobile Marketing?
Academic Andreas Kaplan defines mobile marketing as "any marketing activity conducted through a ubiquitous network to which consumers are constantly connected using a personal mobile device." This means that mobile marketing allows companies to communicate with customers directly through their mobile devices.
How does it work?
Simply. Mobile marketing consists of ads that appear on smartphones, tablets, or other mobile devices. Mobile marketing ad formats can vary, as many social media platforms, websites, and mobile apps offer their own unique mobile ad options. But the point is mobile marketing consists of mobile advertising. Besides mobile advertising, mobile marketing also includes promotional techniques realised through content marketing, native advertising, social media networking, contextual marketing, and SMS marketing.
Why Mobile Marketing?
This data will give you the answer: at the beginning of 2014 it was published that internet time spent on mobile devices exceeded internet time spent on PC. It was even published that mobile usage now comprises 60% of all digital media consumption. Since it is clear that audience (customers) have migrated to mobile landscape, businesses and brands must embrace this new trend and adjust their offerings to meet customers' expectations.
Today you must be able to reach your clients through mobile search or display, and your website must be responsive. Otherwise, you don't exist.
One of the most powerful forces nowadays is social media. Some resources claim social networking constitutes more than 10% of total mobile data traffic and is predicted to grow 10 times until 2019. According to the eMarketer report, "Social Media Marketing On Mobile Devices: Turning Challenges Into Opportunities," the key opportunity for marketers is to shift toward mobile engagement. Mobile users not only log in more frequently but spend more time on social media sites. This is why mobile marketing has to have close ties with social channels as well.
2. SMS Marketing
SMS marketing is an integral part of mobile marketing. It is marketing through SMS that became very popular in the early 2000s. This marketing technique uses text messaging to spread brand awareness and specific marketing messages. A text message is carefully written to communicate a special offer, information about new product or company information with a large group of people very quickly and easily.
On average, SMS messages are read within 4 minutes, which makes them highly convertible. In addition to this, data have shown that 95% of text message coupons are opened within the first 5 minutes. Other studies reveal that SMS is the best mobile engagement channel with an impressive 98% read rate, making text messaging a very effective form of communication.
SMS marketing has become a valid advertising channel with defined guidelines and explicit opt-in policy for subscribers. This means that only those who accept to receive such kind of notifications will receive them. SMS marketing is permission-based since each customer must permit the company to send text messages to his mobile phone. SMS marketing is also required to give an opt-out option at the end of every SMS sent. A business conducting this type of marketing must offer its customers the ability to opt out of the service at any time if they don't want to receive SMS notifications anymore.
SMS Marketing Advantages
SMS marketing has several advantages:
SMS marketing is an easy and quick way to reach the entire customer base at the same time with a single message.
With a single message being used to communicate with the entire customer base, SMS marketing is cost-effective, and it saves time.
A text message is a very personal way of communication between a brand and its customers if the message is personalised and includes a customer's name.
SMS messaging used in marketing purposes has a response rate between 15% to even 80%, which is more than successful.
After you have got the permission to contact your clients, you must decide who you want to target and what you want to tell. Targeting, as in all other types of marketing, is the most critical element of an SMS marketing strategy. This requires serious research and preparation to know what you want to achieve and who you want to speak to. In the same time, it is very important to craft a great message with appropriate CTA to trigger the desired action.
3. Bulk SMS
After all, we said about SMS and effectiveness of SMS marketing; it is time to answer the question what is the easiest and best way to effectuate SMS marketing? By using BULK SMS. Bulk SMS is a service that empowers you to realise your SMS marketing campaigns efficiently, quickly and cost-effectively.
Bulk SMS is the easiest way to interact with and engage your customers by sharing relevant information, announcing product-related news or communicating its value. In this way, you can reach out a large customer audience. Bulk messaging lets you deliver SMS messages to mobile handsets almost anywhere in the world.
HORISEN Business Messenger can be used to deliver advertising messages, alarms, stock exchange data, weather information, news updates, mobile banking, transaction information and many other relevant and useful data for customers. It is an automated process: you first must select the right SMS campaign tool provider, provide a list of mobile phone numbers, custom text to be sent, individual recipients (if any) and delivery date and time. When you choose your provider, for instance, if you decide to select HORISEN, after you give us all the data listed above, we would then take care of the overall messaging management process and results. Bulk SMS is ideal for direct marketing activities, email marketing or newsletter promotion, but also SMS newsletters.
If you still haven't filled-in your customer database with mobile phone numbers (relevant customers and target groups for your business), you can use SMS winning game apps such as SMS Quiz, SMS Voting, SMS Points collecting, etc. Bulk SMS app should become a significant segment of your successful CRM (Customer Relationship Management) efforts because it will bring your business forward and increase sales.
How does Bulk SMS work?
You need to do a few steps before starting a successful mobile marketing campaign:
Select Bulk SMS application.
Choose numbers from your contacts database.
Write a custom text message(s).
Select individual recipients (if any).
Schedule date and time for sending SMS.
Filter mobile users by different criteria (gender, age, place of residence, etc.).
Monitor the speed of the conversion process and follow up with a new campaign.
And that's it! As we said previously, one survey found out that 98% of text messages are opened, making text messaging a very effective form of communication.