The Power of SMS for Business
The power of text messaging is growing — especially SMS messaging for business. Despite predictions from 2011 when some experts said SMS would die in the coming years, not only it didn't die, but it eventually grew stronger. The reason for such dark predictions lied in a growing number of mobile apps, but SMS proved to be resistant. Now, in 2017, we can hear new voices saying that SMS will grow from $55.49 billion to $71.60 billion by 2021 while mobile app installation will face a serious drop down. Having this in mind, more and more marketers are turning to SMS marketing.
As an example, in the UK alone SMS has become the fastest growing marketing channel, with more than 33 million people opting in to receive business text messages. With a good reason, for sure.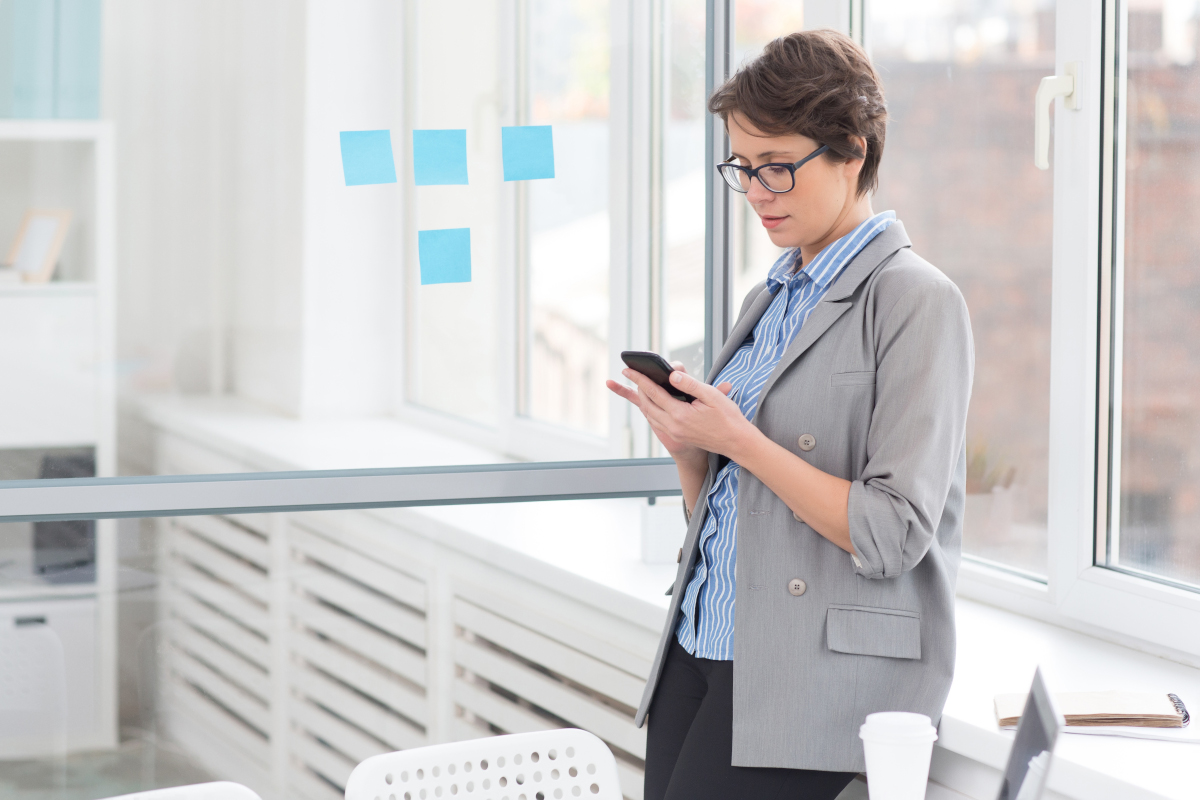 Why is SMS so strong?
The open rate is around 95%, the read rate is 98%, and SMS is read within 3 minutes of being received. Compared to email, the difference is enormous. Emails have just a 20% open rate and a 22% read rate.
Statista.com revealed statistics saying that in 2017 the number of mobile phone users will reach 4.77 billion and the number of mobile phone users in the world is expected to pass the five billion mark by 2019. Having in mind that every mobile phone has a built-in SMS feature, it is clear that this communication channel is the one to use if you want to reach people with your business message. Furthermore, more than 60% of consumers who have a mobile phone are responding positively to SMS marketing. Big brands are investing large amounts of their marketing budget on SMS messaging, which will boost SMS and make it more influential than ever.
The most influential target group today are Millennials. Businesses are trying to reach them in every way possible since this tech-savvy group is the one that responds best to digital incentives. But researches show that even 60% of this tech-obsessed youngsters prefer to receive business messages via SMS rather than email or apps because 2-way engagement with companies through SMS is for them still the most convenient and most accessible way of communication. Despite all of this, businesses still don't fully harness the power of SMS and SMS marketing. Millennials only receive up to 5 business messages weekly while 20% of them have never received business SMS.
More and more consumers demand 2-way SMS communication with companies, so businesses are getting serious and predictions say that by 2025 50% of all SMS will be from companies, sending consumers SMS alerts regarding appointments, deliveries, and payments.
Here is where mobile marketing platform comes in as the most helpful tool companies can use to reach their clients. One of the best platforms developed for this purpose is HORISEN's Business Messenger, a marketing platform for mobile engagement via SMS. It is ideal for companies and businesses of all sizes who want to implement SMS marketing successfully. It's very easy to use and provides the ability to collect & store customers' data in one place, within Customer Data Store. Segmentation wizard with very flexible filters allows effective data filtering to create specific audiences which can be saved and used in different marketing campaigns.
Furthermore, HORISEN Business Messenger messaging platform empowers you to easily enrich the data by creating custom fields and adding them on top of already existing filtering options, thus creating customers' lists as precise and specific as you like. «nGage» lets you send trackable messages to your clients, future clients, business partners and employees. This powerful application provides you with the comfort of working from any device.
With HORISEN Business Messenger tool you can:
Send personalised messages on a mass scale worldwide
Automate SMS sending, regardless of the number of messages
Create effective CRM strategies
Plan and schedule marketing campaigns
Quickly and easily interact with customers, business partners or employees
Boost reach
Spread brand awareness
Achieve outstanding customer engagement
Find additional revenue stream
Raise ROI with SMS marketing campaigns producing results
Drive sales to your website / e-commerce / brick-and-mortar store
Learn more about this amazing tool and contact us to get all the info and help you need.