The HORISEN Achievement in Multichannel Customer Engagement
Customer behavior and preferences are constantly evolving in the fast-paced world of marketing and communications. With customers interacting with brands across multiple platforms, delivering the right message at the right time has become a complex challenge. However, innovation and technology have also presented new opportunities for creating valuable multichannel engagement.

Pioneering the Multichannel Customer Engagement Landscape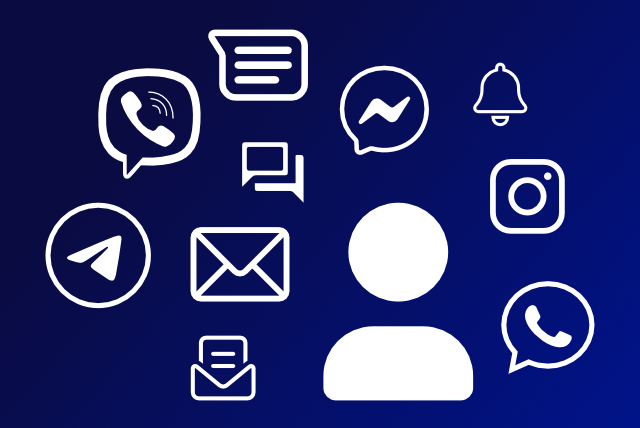 As the demand for automated and innovative technology grows, companies must transform their communication strategies to maintain continuous contact with their audiences. Recognizing this need, HORISEN set out to develop a tailor-made solution, orchestrating seamless communication across various channels to provide relevant and timely messages to businesses of all sizes. With more than two decades of expertise in messaging technology, HORISEN developed the groundbreaking Business Messenger—an omnichannel, user-friendly, and customer-oriented tool for campaign management and two-way communication.
Empowering Brands to Embrace Multichannel Communication
The strategic approach of HORISEN in crafting the Business Messenger was to create a feature-rich omnichannel communication platform. The solution integrates various messaging channels such as SMS, WhatsApp, Telegram, Viber, Facebook Messenger, Instagram, Google Business Chat, RCS, and more. It enables businesses to interact with their target audience through their preferred channels, granting absolute control over the customer experience.
Seamless and Efficient Campaign Management
HORISEN Business Messenger simplifies campaign planning and scheduling, offering an intuitive interface for effortless communication. Businesses can execute entire campaigns from a single platform in just five easy steps. The platform also empowers brands to transform one-way broadcasting into two-way chats, enhancing customer satisfaction and engagement. By providing users with the right information at the right time, companies can forge deeper connections with their audience.
Adapting to Changing Demands
The dynamic nature of the messaging industry and ever-evolving marketing trends prompted HORISEN to constantly address new demands for different channels from its customers. To meet these requirements, HORISEN has been continuously expanding its channel offerings. Starting with channels like SMS and messaging apps like WhatsApp, Viber and Telegram, we added popular platforms like Facebook Messenger and Instagram as well as Webpush and Email. The recent launch of the RCS channel brings a new dimension to campaigns with its ability to incorporate rich content.
Measurable Impact and Global Recognition
HORISEN's efforts in developing a fully automated and innovative business messaging platform have yielded impressive results. The number of customers utilizing HORISEN Business Messenger continues to grow, spanning various industries and agencies. Some of the world's leading telecom companies proudly utilize the platform and resell it under their own brand.
The Future of Multichannel Customer Engagement
As customer behavior continues to evolve, the need for innovative multichannel communication will remain a priority for businesses. HORISEN is committed to staying at the forefront of this evolution, constantly updating its Business Messenger to meet emerging demands and trends. With a firm focus on customer satisfaction, seamless experiences, and cutting-edge technology, HORISEN is poised to lead the way in redefining multichannel customer engagement and driving business success.
To find out more about our powerful omnichannel communication platform, visit https://www.horisen.com/business-messenger/ or contact us.