How to Create a Successful SMS Marketing Campaign?
A successful SMS marketing campaign is one of the best direct marketing solutions.
But, how to run an SMS marketing campaign that will worth every penny?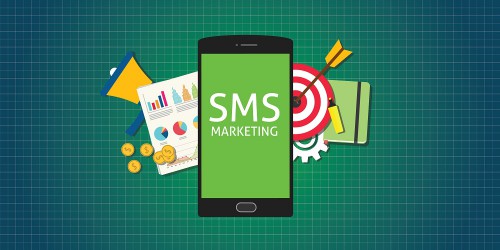 SMS – invest in what works
First of all, let's remind you that one of the best things about SMS is that almost 100% of all mobile phones are SMS enabled. Regardless of being "smart" or "not smart" enough, the one thing in common to all mobile phones is SMS. This means that SMS is the mobile channel with the broadest reach possible today.
So, if you're using SMS in marketing purposes, then you have an ace up your sleeve. If you're not using SMS as your mobile marketing tool than you should consider using it now.
If you're asking why we'll tell you one more fact about SMS efficiency – more than 90% of text messages are read within 3 minutes of being received. Compared to email marketing, with only 22% open rate, SMS is one of the most powerful marketing tools that can assure your marketing message is reaching your customers for real.
This is the reason why some of the world's most famous brands use SMS marketing as an integral part of their mobile marketing strategy. It's been quoted so many times that Coca-Cola spends 70% of their mobile budget on SMS marketing. And when asked why, the answer was simple: "Because we invest in what works."
Yes, the mobile phone has become a primary means of communication in so many ways. From its basic function to call and answer the phone call, to browsing the Internet, watching movies, checking social networks, chatting with friends, playing games and even shopping online. Among all these varieties of options mobile phones offer us today, there is one everyone uses – SMS. And to prove this statement, we'll quote the Mobile Marketing Association who published data that over 350 billion text messages are being sent across the world's mobile networks each month! And 15% of this number, according to Yankee Group, are classified as marketing messages.
So, let's take a look at some of the rules you should follow if you want to create and run a successful SMS marketing campaign.
1. Define your goal
This is the key thing to start with. As in any other marketing campaign, you must know what you want to achieve with your SMS marketing campaign. More leads, more sales, brand awareness, driving website traffic, etc. So, first pick your strategic business goal because it will lay a foundation of your SMS marketing campaign and help you to structure it and execute it easily.
2. If selling is your main goal, go for BOGO
BOGO deal, better known as Buy-One-Get-One, is the best price-based offer you can use if your main goal is to sell more products or services. Why? Because some studies have shown that even 66% of consumers are ready for action if they receive a price-based offer in an SMS. And even 68% of those interested in price-based offers will not only positively react but will act if you offer them your products as a BOGO deal. The reason behind this number is the fact that people consider such deals as the most valuable. The point is you're offering your customers to buy one product to get another one, similar or with a similar price, etc. And options are limitless because 'buy something – get something' strategy allows you to mix & match products to get the best possible results and positive ROI, of course. But, pay attention to this – people don't like free things so much as you might think. So if you structure your offer like: "Free product if you buy…" your customers might not react very well. Why? Because people consider free products as items that probably have little value and you're giving them for free because of that. But you're asking them to spend a specific amount of money in return? Nope, this will not work well, believe us.
3. Never, ever send messages early in the morning or late at night
It sounds so logical, but you might be surprised to find out that some marketers still make such mistakes. Trying to be different, to create an exceptional service experience or to stand out from the rest at all costs, some make such crucial mistakes that have serious consequences. First and foremost, people don't like to be harassed. Especially after they've finally finished their work and went home. The point is to put yourself into your customers' shoes and answer this simple question – would you like to weak up early in the morning or late at night with a text message offering you some special discount? No, of course not. So if you wouldn't like to experience something like that why you would want to make your clients go through that? The point is to make them fall in love with your brand, not the opposite. In this case, a direct consequence is opting out from your SMS marketing campaign. In other words, you're losing clients (read money).
4. Avoid SMS O'clock time
So, the next logical question is: When to send SMS marketing messages? You should not send your SMS marketing messages at an inappropriate time because this would be considered as a very rude interruption. The rule when to send promotional messages has already been defined: don't send SMS marketing messages before 8 A.M. and after 9 P.M. (referring to the subscriber's time zone). But, there is one interesting thing that happens regularly, and you can notice it if you subscribe to a lot SMS marketing campaigns. Some call it an SMS marketing rush hour, but we'll call it 'SMS O'clock' time. When creating an SMS marketing campaign, many tend to schedule their messages to be sent at certain o'clock time, for example at 10 o'clock, 11 o'clock, noon, etc. It's easier to schedule your campaign this way, but if your clients have subscribed to receive promotional messages from other brands or services, your SMS marketing message will likely be lost among other messages, and you'll miss your business opportunity. Because everyone else is sending their messages at the top of the hour. So, if you want to achieve the best results and stand out from the rest, avoid these o'clock moments. Schedule your messages 15 minutes after or 21 minutes after or… You get the point.
5. Create effective call-to-action
And, in the end, there is another mistake you should avoid. Don't assume people will know what to do after you tell them how great is your product. People want precise instructions what to do next and how to do it. The best way is, of course, the clear call-to-action. So, if you're giving them a special discount coupon, make sure to put redemption instructions. Or, if you're promoting your mobile optimised website and want to drive more traffic through this channel, make sure to tell customers why they should click on the link you sent them in your promotional SMS message. Also, if you're using the keyword and shortcode to trigger some action, the best practice is to capitalise both of them to make them stand out within your call-to-action. Avoid using quotations around the keyword because people might send keyword with quotations which will not trigger the campaign.
Learn more about HORISEN Business Messenger.