With more and more new digital channels available for promotion, it is tough for small businesses to reach customers with their marketing message. Although possibilities for promotion are almost limitless nowadays, this enormous amount of advertising and promotion have forced people to become "blind" and much smarter in a selection of tools to avoid them.
Smart marketers had turned this absurd situation in their favour when they decided to use some of the almost forgotten or underestimated communication channels. We are speaking about SMS and SMS marketing.
What can small businesses do with SMS more efficiently than with other digital channels?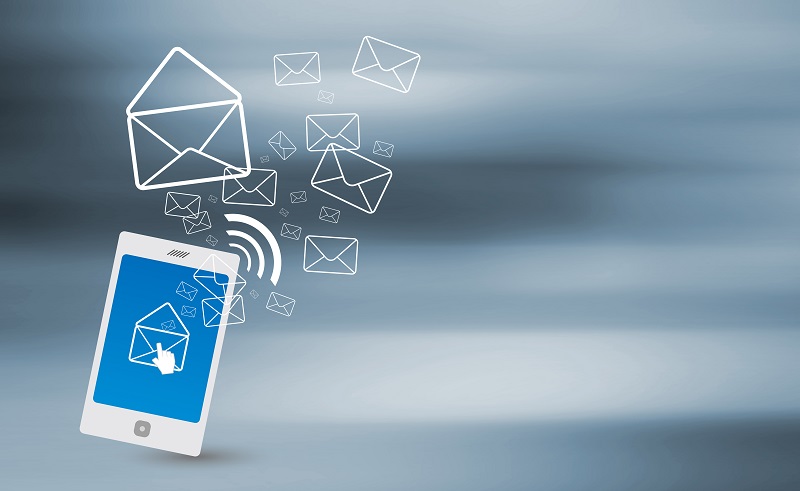 Here is the list of our suggestions.
1. Promote flash sales (deal-of-the-day)
Flash sales are a type of scarcity marketing when businesses offer a single product/service for sale for a limited time (e.g., 24 h). People attach more value to things that are time-limited, or few in quantity, hence this type of promotion is very effective. If you combine the scarcity principle with personalised direct marketing carried out by SMS, your marketing campaign will achieve great results. People love exclusivity so once they receive your premium VIP offer, they will feel special and willing to take action.
2. Use mobile discount coupons
People love discounts. Many spend lots of time searching specific websites that share discount coupons and vouchers for various products. Having this in mind your marketing strategy should implement this model, but the way you carry it out should be different.
Once again let us remind you about exclusivity. When you offer discount coupons on your website and ask people to fill in the form to receive it via e-mail, many will give up. And even when they sign up, email campaigns have a low open rate. MailChimp regularly updates their email benchmark stats, and their data show that the average open rate for email-marketing campaigns is around 20%.
Compared to the SMS open rate (a huge 98%), it is clear which communication channel is more effective. If you organize SMS campaign and ask people to opt-in to receive your exclusive discount offers directly to their phones, which is more convenient than email, the number of people who will accept this will be larger. Even if the number isn't bigger, the quality of leads collected this way is much more relevant because you'll get people who are interested in what you do. Also, data show that mobile coupons are 10 times more likely to be redeemed than their paper versions which confirm you should use them.
3. Reward customer loyalty with a virtual customer card
This approach is effective and guarantees more sales and more people in your store. Rewarding customers' loyalty by enabling them to win great prizes is a great incentive for regular shopping. This is a very convenient marketing technique for small businesses that operate in brick-and-mortar stores. Virtual customer card, such as HORISEN iCard, is easy to manage and enables you to track purchases, amounts and overall customer's activity. Such an approach gives you the ability to define rewards and create reward vouchers that will be sent to your customers automatically via SMS. Virtual customer card is ideal both for increasing customer loyalty, but also for keeping track of your business development and purchase frequency.
4. Announce a brand new product
If you have a new product and you're about to launch it, an excellent way of promotion is to send exclusive information to your regular customers using SMS. SMS is a great choice for such marketing activity because, besides textual announcement, you can send links to your website or e-commerce where you'll provide more details. The average SMS click-through rate is more than 30% (the average email CTR is 3%), so the chances that people will see and learn about your new product are pretty good.
You can even combine product launch and special offer campaign by leading your customers to a specific landing page designed to present an exclusive offer created just for them. This way you're also implementing a scarcity principle, and the combination of these three will give excellent results. Not to mention word of mouth marketing that naturally comes along.
5. Appointment reminders
The appointment-based businesses, such as doctors, dentists, beauty salons, etc. are in real trouble if they have lots of no-shows. Waste of time, money and resources is something small appointment based businesses can't afford. The best investment in such cases is automated SMS appointment reminder service. This service is time and cost-effective because it allows you to pre-schedule reminders that will be sent automatically. This way you'll reduce no-shows and have a positive impact on your ROI.
Wouldn't it be great to have one tool that lets you do all that?
Yes, it would.
All this can be easily done if you select to use a mobile marketing platform that automates the whole process for you. We recommend you to use HORISEN Business Messenger for customer's mobile engagement that enables you to easily, quickly and efficiently communicate with your clients through SMS.
This platform provides you with the ability to collect & store customers' data at one place, and by using its powerful segmentation engine with flexible filtering options you can easily create specific audiences you can save and use in different marketing campaigns. Such marketing solution is very effective since it empowers you to target the right message to the right audience through the right communication channel. This is every marketer's dream come true!