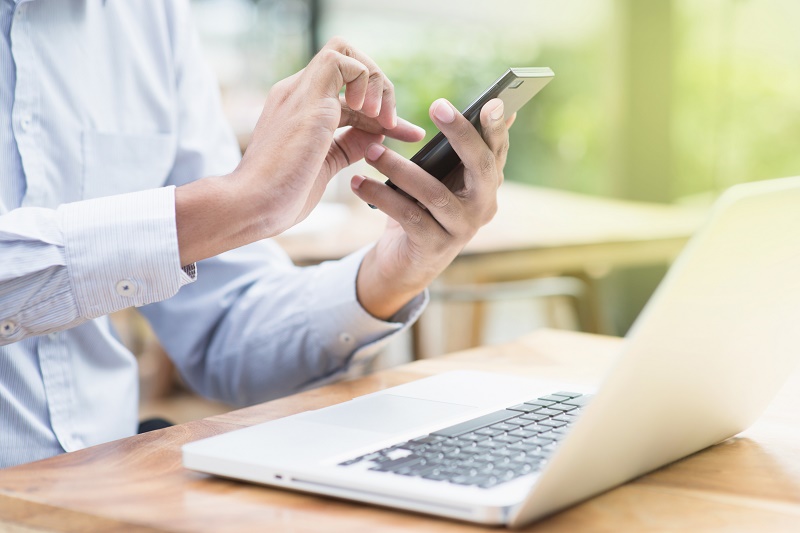 Although we witness a serious rise in popularity of Over-The-Top (OTT) instant messaging apps like WhatsApp, more than 50% of WhatsApp users still think that SMS will always be an essential form of communication for them. And more importantly, OTT messaging services don't allow users to send messages in bulk which puts SMS on the top of the list of the most useful marketing tools.
It's no secret instant messaging apps such as Viber, SnapChat or Facebook Messenger have surpassed traditional text messaging traffic for person-to-person (P2P) text and image messaging. The lead over MMS is so big that some even say this service is in real trouble since the majority of people prefer sending photos or videos via chat apps and photo sharing services, rather than MMS.
The main reason why this happened is easy – over-the-top messaging apps send information across a mobile phone data channel, and therefore customers don't pay any additional fees (unlike SMS).
But, to have and use OTT messaging apps, you need an internet-enabled mobile phone. And how many smartphones are today in the world? Yes, the answer is easy – instant messaging services are easy to use, affordable and already widely adopted.
So, over-the-top instant messaging apps are an excellent solution for everyday use, mainly because there is no limitation on the number of messages you can send and they are free (or close to free) because these services are not priced using a per-message tariff. To conclude, social chat apps, as some call them, are top-rated among youngsters since they are new, fresh, different and (almost) free.
But, from a business point of view, instant messaging apps are not so useful since none of them enables sending messages in bulk. To say it simply, WhatsApp doesn't have an API where you can send a bulk of messages. Bulk SMS is usually used to either reach a wide audience for marketing reasons or specific audiences with personalized SMS content.
SMS's main advantage over the chat apps is it is a mature technology, very well established with billions of people who are familiar with this messaging service and comfortable using it. This is the reason why brands, retailers and all sorts of different enterprises are deciding to use Bulk SMS to conduct their marketing campaigns and promote their products/services. SMS is still the only feature common to all mobile devices, unlike chat apps which need internet to work and certain technological knowledge to find and download a specific chat app. So, instant messaging apps are more common among modern, tech-savvy people, while SMS is standard among all who use mobile phones.
One more thing – while WhatsApp, Viber, SnapChat, etc. have to share messaging marketing pie along with hundreds of other smaller and country-specific messaging apps, SMS is available on every mobile in the world, thus having the whole text messaging market just for itself. At the same time, those who prefer using chat apps must download more than one app if they want to stay connected with friends since not all of them use the same messaging app.
Some prefer using WhatsApp, some Viber or some other chat app. Moreover, these apps tend to upgrade their offers from time to time, trying to win new users, so in one moment some of them can offer something others don't have (e.g., live video streaming) and such fresh, new service would lead to more app downloads and new users. It's more likely people will have to frequently switch one app with another to stay in touch with friends who decided to change the app they use. This can be very annoying!
The only way how you can reach all your customers and prospects is by well timed, well written, permission-based SMS marketing message. This is the reason why businesses select SMS for marketing activities, realized through A2P Messaging for Enterprises, which makes Bulk SMS widely accepted, reliable and low-cost direct marketing channel.
Learn all about HORISEN Business Messenger.