MMS vs. SMS marketing – which one is better?
Mobile marketing has proved its importance. Today more and more companies and brands are using mobile marketing to reach out to customers and keep them in the loop. The most commonly used mobile marketing tactic is SMS marketing. It is the oldest form of mobile marketing simply because the first mobile phones in the 1990s were able to send/receive only the SMS.
So, marketers had just this one tool available to use – hence the SMS marketing was born. But, mobile technology progressed tremendously, and today mobile phones have so many different capabilities that we can freely say we are carrying small computers in our pockets.
Nevertheless, SMS marketing is still the most popular form of mobile marketing because it's easy, cheap, fast and provides great ROI.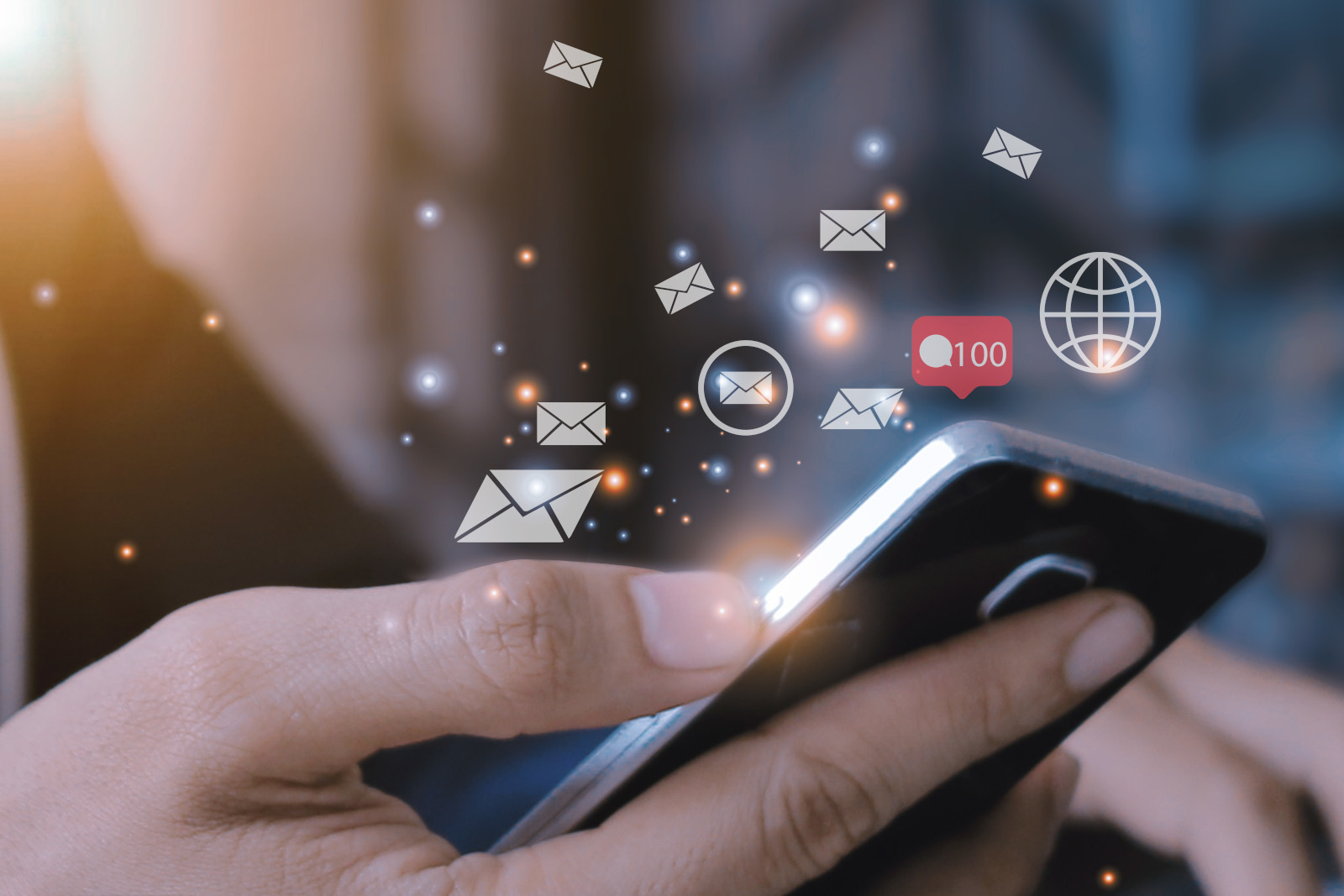 But, as we said, mobile phones have changed and got smarter, so now marketers have plenty of new ways to communicate the value of products or services to customers. One of them is MMS or Multimedia Messaging Service. As the name says, MMS is more visually appealing to the people since it enables sending images, videos, sounds or animated GIFs. This is the reason why many companies decide to use MMS rather than sending just plain text message.
What is the difference between SMS and MMS messages?
The main difference is the type of content you can send via those 2 messaging tools.
SMS is sweet and simple – you can send a written text which may or may not include links to a mobile website or specific landing page you want to promote. You can even add a phone number, but the main thing is that everything you're including has to be plain text. SMS has a text length limitation of 160 characters max. Also, SMS is very easy, and everyone knows how to open and read an SMS. This is the reason why text messaging is one of the most popular means of communication among people.
Unlike SMS, MMS is diverse and provides more options. MMS is enriched SMS, with multimedia content enabled to complement the plain text. As said previously, MMS allows you to send images, videos, sounds, GIFs along with the text. People usually think that MMS includes just visuals. But, along with pictures or videos, you can also put text. One of the biggest advantages of MMS is the fact that, unlike SMS, it has no text length limitation. Yes, people, you can write a novel, if you can (which we don't recommend!)
But, the most important thing that differentiates MMS from SMS is the cost. MMS is significantly more expensive than SMS. If you're sending MMS in bulk, this can be a serious issue and the most important thing you must take into consideration when deciding which of these 2 you will use for your marketing activities.
MMS – strengths and weaknesses
Although SMS marketing is more developed and more used than MMS marketing, MMS is more effective than SMS. Some reports say that, on average, MMS has a 15% higher click-through-rate than SMS and even 20% less likely chance to drive people to opt-out from receiving business/marketing messages. In the same time, MMS content is 8 times more likely to be shared on social media or resend to friends and family. We can conclude that MMS secures much better brand advocacy than SMS.
If sent in bulk, MMS can cause problems to smaller carriers because it's much more complicated to deliver MMS than SMS due to multimedia content. Delivering this type of messages is a very complicated process and requires high-quality technology that can handle versatile content without inconsistency and technical issues.
Although the mobile phone industry has changed and phones are becoming smarter and smarter each day, not all mobile phones can receive MMS. This is something that needs to be considered as well when deciding between SMS and MMS.
Which of these 2 are better for marketing?
Both of them!
The best solution is to use both SMS and MMS marketing since this combination will bring the best results. Depending on the marketing message you want to spread, you're selecting the right tool to use. If you're going to send simple information/update, the best way is to send an SMS with a clear message and even more explicit call to action that will motivate customers to take action. On the other hand, if you want to promote some product/service, you can use MMS to present your offer visually. It will make a better impression if people can see what you're offering, so the likelihood of them rushing into your brick-and-mortar store is much higher. But, don't forget the call to action! It's as important in MMS message as it is in the SMS message.