Unleash the potential – Expert insights for choosing the best Business Messaging Platform
The times when the only way to communicate with a brand was over a voice call or by visiting their premises are a distant past. Throughout the years, messaging has revolutionized not just how we receive news, communicate with colleagues, and stay connected with our dear ones, but it has also transformed the way businesses operate, becoming an indispensable aspect of people's daily routines worldwide. Contemporary customers prefer not to make phone calls when seeking assistance. Instead, they desire the convenience of using a chatbot to inquire about a product they are browsing or engaging in a text message campaign to ask questions.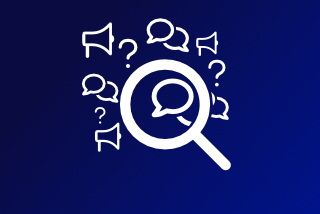 Businesses, nowadays, have to engage with customers through different messaging platforms. Business Messaging enables customers to initiate contact with brands while also allowing brands to proactively communicate with customers. Instead of one-sided messages like advertisements or mass email campaigns, these channels facilitate interactive, two-way conversations. As a variety of business messaging platforms are available in the market, the question arises:
What are the features that make a business messaging platform a perfect fit for your business?
Omnichannel.
The omnichannel strategy has become a must-have in today's business landscape. By utilizing messaging apps such as SMS, Web Push, WhatsApp, Telegram, Viber, FB Messenger, Instagram, Google Business Chat, RCS, etc., brands strive to deliver a cohesive customer experience across various channels and platforms. This approach ensures that each individual customer enjoys a user-friendly and seamless experience, regardless of the specific channel they choose. With one-way broadcasting or two-way chats, it enables businesses to keep absolute control over the experience delivered to their target groups providing them with the right information, at the right time and on the right channel.
Feature-rich.
A platform packed with features is essential for successful business messaging. With fierce competition in the market, it is crucial to differentiate your service, and this becomes challenging when using a tool that lacks a wide range of functions. Firstly, the platform has to be designed to facilitate communication between businesses and their target audience through multiple channels, offering both campaign management and two-way chat capabilities. Moreover, features like storing data sets for contacts, filtering, and managing subscriptions empower businesses to manage and categorise their contacts easily and facilitate the opt-in and opt-out processes. Also, tools for creating landing pages and distributing coupons and vouchers can increase customer engagement and conversion rates without the need for additional expensive software.
User-friendly.
Having advanced features can improve your business, but that does not mean much if the platform is not user-friendly. If the interface is difficult to navigate and overloaded with features, it indicates a poorly designed user interface. Therefore, it is important for the software to be easy-to-use, which requires an intuitive design that facilitates easy adoption of the tool.
Fully APIfied.
To ensure seamless integration into your existing system environment, it is essential to select a platform that is fully APIfied. A wide range of APIs has to be available to facilitate seamless communication between all systems without any limitations or restrictions. In addition, APIs for business messaging platforms should assist in channel setup, connecting with chatbots, workflow and marketing automation platforms, enabling end users to manage contact data by creating, updating, and deleting information, as well as facilitating two-way SMS communication and more.
The flexibility of choice.
In order to fulfil the needs of a specific business, the platform has to be tailor-made and offer the flexibility of choice. Although most businesses prefer cloud-based platforms, some of them have specific requirements and opt for on-premise solutions. A technology vendor, in order to keep a competitive edge, has to offer both versions and differentiate itself by offering customers the freedom to choose from various options. Therefore, a powerful platform includes advanced applications built into the software but also it has to be designed as an open system where customers can connect their systems to our applications with a single API.
Innovation-friendly.
With continuous innovation and the deployment of new technologies in the industry, the platform has to be built to embrace the latest developments. Technology vendors should constantly listen to the needs of their customers and the market. They have to update the platforms with cutting-edge features continuously to further empower their customers' businesses. One of these developments is surely ChatGPT by OpenAI which has taken over the messaging industry with its ability to handle multiple queries at once, to heavily reduce wait time and boost customer satisfaction.
HORISEN Business Messenger
HORISEN's all-in-one platform for successful messaging campaigns and customer communication is designed according to the abovementioned requirements, for businesses of any size and type. It is tailor-made to fit any business that wants to leverage omnichannel strategy and reach its audience through their preferred touchpoints. With its powerful feature, HORISEN Business Messenger enables its users to manage campaigns in a few clicks, store data sets for an unlimited number of contacts and segment them with high granularity for better campaign results. It enables brands to turn one-way broadcasting into two-way communication thus boosting customer satisfaction and building loyalty. It is a feature-rich platform with its Landing Page and Coupon Manager empowering brands to take customer communication to the next level. Above all, its user-friendly interface enables its users to focus all their efforts on business messaging content, so they do not lose their time on technical issues.
For more information about this powerful business messaging platform visit https://www.horisen.com/business-messenger/ or contact us for more details at https://www.horisen.com/contact/ .