HORISEN's CCO Sabina Majerić interview about CPaaS potential and scalability
With widespread adoption of advanced A2P messaging and communication services, and increased trust in communications of this type among end users, all eyes are on the CPaaS market and its potential. We talked to HORISEN's CCO Sabina Majerić to learn about CPaaS potential and scalability, and how companies can make the most of using it. 
The CPaaS market is expected to reach a value of $26.03 billion by 2027, growing at a CAGR of 32.3% – faster than many other communication technologies. Why do you think this is happening and how have you responded to the CPaaS market growth?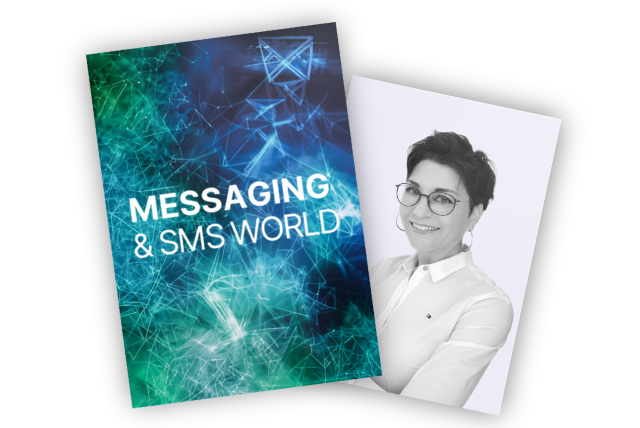 We are witnessing extensive integration of technology into modern business.
Companies are struggling to stay highly competitive in the market. So they are thinking of new and innovative ways to adapt to market changes. A lot of these companies decide to invest in innovative tools to improve efficiency and profitability.
With the lockdowns we had due to COVID-19, cloud-based communication platforms became even more important. Businesses were struggling to maintain continuous contact with their customers. They realized then that with cloud-based platforms they could improve connectivity between themselves, customers and applications.
HORISEN was in an excellent position to respond to this tremendous growth thanks to our long experience and expertise in the field. Our CPaaS solutions are developed to suit a wide range of businesses. We offer our customers the best CPaaS technology solutions so they can become powerful CPaaS players. HORISEN has a large team of experienced professionals who focus on developing the software from A to Z., not only core functionalities but also various additional features. It has made us a one-stop shop for cutting-edge CPaaS solutions in the messaging technology industry nowadays.
Some enterprises decide to build CPaaS solutions on their own to suit their specific needs. Do you think a company should build their own solution or opt for a tailor-made solution already on the market?
Well, from my perspective, developing a CPaaS solution from scratch can be really time and resource-consuming. Also, the development and management of CPaaS can become unsustainable in the long term, especially for large enterprises that want to expand their business further.
There are a lot of issues that should be considered before diving into this process of building your own solution.
First, the company's resources in terms of budget and sufficient experienced staff for software development should be accurately assessed. People might think that investing in third-party software is a much more expensive option. But in fact, beforehand, the costs you would have for this ready-made solution are much more transparent and predictable.
There are a lot of unpredictable issues that may come up in developing your own solution process like security, additional features, software failure, and malfunctions. Not to mention the fact that a company has to invest and maintain the software for years to come, in order to use it properly.
Also, CPaaS providers who want to be competitive on the market can make less profit during the development phase. The employees are less available for day-to-day business, which can cause a financial challenge. I also want to mention another misconception that is often present regarding this issue that only in-house solutions can be customized and tailored specifically for the individual business.
How important is high scalability for CPaaS solutions?
Scalability is of essential importance for CPaaS solutions. It is important for any growing business. If scalability is not well developed it could result in the deterioration of customer experience, and nobody wants that. So, scalability is one of the most important features but at the same time, the trickiest one when it comes to development.
This brings me again to the buy vs. build dilemma. From the very beginning, the development team has to consider an architecture base that is scalable. Unfortunately, this architecture is very complicated and so there is a learning curve to be overcome.
With more than two decades in the field, we overcame this learning curve so that today, we build CPaaS solutions designed to meet scalability requirements. It is crucial that our customers can focus on growing their businesses without worrying about whether the platform supports their growth.
Can you explain the difference between a CPaaS enabler and a CPaaS provider, and why it is crucial in this business?
Those two terms are often used as synonyms. In fact, it is really important to underline that CPaaS enablers provide customers with the technology to become CPaaS players. We do not compete with them as commercial CPaaS providers do.
Enablers are vendor-neutral companies that never interfere with customers' businesses. We enable them with our CPaaS solutions. We give the keys to CPaaS providers so that they can focus on their business and rely on us completely. And you cannot rely on someone you do not trust.
So, trust is one of the key words in the CPaaS business and HORISEN has inspired confidence for more than two decades.
What differentiates HORISEN as a CPaaS Enabler?
First of all, HORISEN CPaaS solutions are designed to enable customers to focus 100% on their business expansion. We provide them with an easy-to-use interface, the best technology, and support along the way.
Since the CPaaS market is growing day by day, customers need scalable tools to enable their businesses to respond to any challenges. They need scalable platforms. The fact that HORISEN CPaaS solutions have the ability to scale up to billions of messages per month makes it a one-stop shop for starting and running the entire messaging business.
Then, HORISEN's technology solutions are sales-driven. We enable our customers to focus on sales and not waste their valuable time on administrative work. At HORISEN, customer experience is one of the most important issues so our solutions are highly customizable based on customers' preferences. Our entire suite is tailor-made to suit companies thriving in the CPaaS business.
The entire interview was published on Messaging and SMS World 2023 website on the occasion of  the upcoming "Developing the CPAAS proposition in a data driven world" panel session.