Mobile usage has grown significantly in recent years. With the ever-growing importance of mobile devices in our lives, smartphones have become an extension of ourselves. Smartphones are the most used devices in the world today. Smartphones have become small, pocketable personal computers rather than just phones, and are used for everything, from regular everyday communication to entertainment, searching and buying.
As SearchEngineLand found out, 9 out of 10 mobile searches now lead to action and more than half to sales. More and more consumers are using their mobile devices to access different digital services.
This is the reason why mobile-only users, known as 'mobivores,' are one of the fastest growing consumer segments. They are using only their smartphones to go online, completely forgetting other devices such as desktop and laptop computers and even tablets. This steady growth of people using smartphones for everything has forced multi-channel retailers and digital businesses to put the mobile-first strategy as the first and most important in all segments of their work. A mobile-first strategy is now a must-have, rather than nice-to-have, as it used to be some time ago.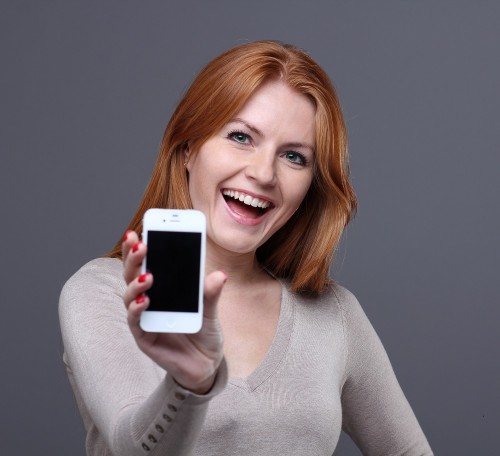 The same is happening with brick-and-mortar businesses, which are trying to successfully bridge the gap between digital and physical world to get closer to their clients and win those so attached to the online world. Since the majority of clients are using smartphones as their primary or even exclusive Internet source, marketing strategies have not just changed to digital marketing strategies, but are already transforming themselves into mobile-first to ensure a seamless, easy and secure customer engagement, experience and service.
Why is this happening? Well, first of all, more and more people are constantly on-the-go, we're leaving faster, the offers are 'pouring' everywhere and time has become money. Efficiency has become the no.1 priority in so many areas of our lives. So, people want fast answers, fast information, fast knowledge, fast solutions…. Simply, life is faster than ever, so technology is evolving in the same way. Or maybe this enormous growth of technology dictates this crazy life pace? Either way, the outcome is the same – mobile phones are always within our arm's reach, and more and more people are turning to them to get things done, faster, better, easier…
So, besides 'millennials,' we now have a new 'digital consumers species' called MOBIVORES. These are the mobile-only users, a true mobile addicts, who want a full-service mobile experience that is fully independent of any other channel, including online. This is a huge challenge, and task digital industry needs to overcome to better serve these customers. This is the reason why almost everything in the upcoming years will be about how to leverage mobile technologies and mobile-first strategies.
In August 2015 Gartner published "Survey Analysis: Mobile Marketing's Growing Role in MCCM", which gave us very interesting findings. They found out that multi-channel marketers will focus in the next 2 years on mobile technologies that can activate the most important 'business phase' – the buy phase. Multi-channel marketers emphasized that the main investments will go in 3 critical areas: location-based offers, native apps and push notifications.
As marketing technology specialists, Horisen is following the trends. Bulk SMS services which we offer are part of all those mobile-first mechanisms that can successfully activate the buying phase. Especially if we have in mind the fact that customers are so into 'hyper-personalized' experience when communicating with brands, so sending special, personalized messages, which is one of the biggest strengths of Bulk SMS, will help brands establish relevant 2-way customer-brand communication and engagement.
Be aware. Mobivores are rising! Get ready on time!