After Facebook's F8 Development Conference, some started speculating that some Facebook Messenger new features were designed to kill BULK SMS. But, such predictions are not entirely true.
So, let's start from the beginning first, with this year's conference general overview.
The storm has finally come down, and now we can calmly review the novelties Facebook announced on this year's F8 Developer Conference, held at Fort Mason in San Francisco this April.
As it was expected, Facebook came up with plenty of new things.
The conference kicked off with Mark Zuckerberg's keynote session revealing Facebook's 10-year technology development roadmap. This bold 10-year plan is divided into 3 phases:
1. Improving Facebook to become a new Ecosystem in the next 3 years
2. Strengthening Facebook's products – Video, Search, Groups, Messenger, WhatsApp and Instagram – in the next 5 years
3. Enhancing technology base with further development of virtual reality, AI, AR and broader usage of new technologies such as drones, satellites, lasers and further involvement in Telco Infra project, Terrestrial solutions and Free Basics with just one intention – to enable worldwide connectivity over the next 10 years.
Other new things revealed were: open Live API (for more 3-rd party live streaming on Facebook), Facebook Surround 360 camera, Facebook Account Kit (password-free login with email or phone number), Facebook Analytics for Apps new updates, direct quote sharing tool, Save to Facebook button for websites to implement etc.
Although Facebook Live Stream and the importance of the video were mentioned so many times during this conference, the main star of this year's F8 Developer Conference was, in fact, Facebook Messenger.
First of all, because Messenger is transforming into a platform consisting of many new features and the beta version of Messenger new platform was launched during the conference. David Marcus, who leads the Facebook Messenger group, said that Messenger is going to be the next big platform for sharing privately and will be the first place to go to when you want to interact with your favourite brands, services, businesses. He then announced new chat boots through the Messenger Platform API (Send / Receive API) for businesses to build their own chat boots. The new Send / Receive API will support text, images, interactive content with multiple call-to-actions and buttons etc.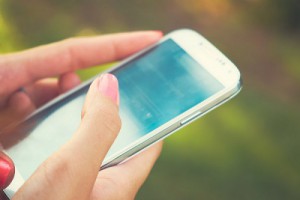 But, another new improvement is the one that raised eyebrows of some Telco people. It's called Customer Matching. David Marcus first reminded businesses that many of them are already sending their marketing messages, product-related info, news etc. using SMS and then he said that Facebook wants to enable them to get easy access to all the new updates and features now available in Messenger. To achieve this, Facebook built a tool that allows businesses to match their opted-in customers' phone numbers to their Messenger accounts. This will allow them to continue to send business messages to their customers directly to Messenger instead to SMS. He also said that they could do this directly or through partners, announcing the first one, Twilio, which API is used to reach customers on Facebook Messenger and Viber.
Although in the first moment after hearing this you may think BULK SMS providers and Telcos are in real trouble, the truth is a bit different. You must take a look from both sides. Especially if you are a business considering to shift your entire business/marketing SMS communication to Messenger platform.
1. The only feature all mobile phones in the world have in common (regardless of being smart or not) is SMS. Yes, SMS is the only feature that's fully integrated with every mobile phone.
2. Messenger is an app that needs to be downloaded after purchasing a mobile phone – so it's an optional, not already-integrated feature.
3. Not everyone in the world uses the Messenger app for communication and networking. Just to mention other OTT messaging apps like Viber, WhatsApp, Line, Skype etc.
4. Messenger needs the Internet to work. SMS doesn't. It works everywhere.
One more thing – almost every keynote speaker mentioned number of 4 billion people who still don't have access to the Internet. Facebook's main intention is to connect the world and enable everyone to step into the online world.