Ensure an effective and successful training process
Comprehensive software training is crucial for maximizing the value of messaging technology solutions and empowering users to leverage their full potential. At HORISEN, we are dedicated to providing top-notch training experiences to our clients. That is why we have been acknowledged as the Best Training Department at the Antonio Meucci Awards 2023 in Madrid.
As an award-winning training department, we prepared Dos and Don'ts to keep in mind in order to ensure an effective and successful training process.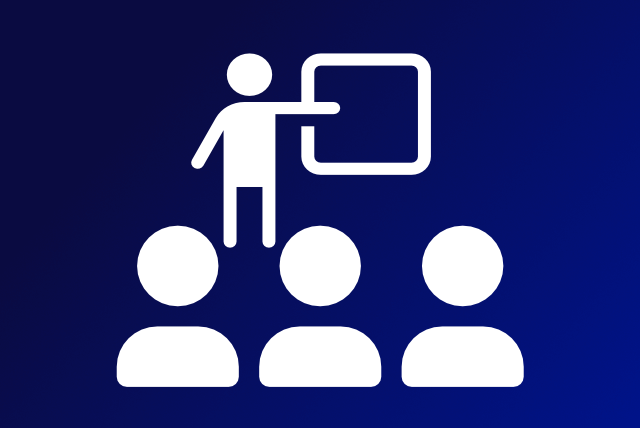 Do: Adopt a Holistic Approach to Training
DO adopt a holistic approach to training, incorporating various instructional methods to engage participants effectively.
DO plan and communicate the training process with clients right from the initial demo to build trust and provide peace of mind.
DO ensure that the training sessions are interactive and hands-on, allowing participants to actively try out platform functionalities.
Don't: Rely Solely on Presenting Information
DON'T rely solely on presenting information in training sessions. Encourage active participation and practical application to boost confidence and retention.
Do: Tailor Training to the Client's Industry Knowledge
DO tailor the training approach to the client's industry knowledge and work field to make the platform easily accessible and relevant to their job positions.
Don't: Overwhelm Users with Technical Jargon
DON'T overwhelm users with technical jargon. Keep the training user-friendly and intuitive, making it easily understandable for individuals without technical backgrounds.
Do: Provide Ongoing Access to Training Materials
DO securely store all training materials in client-specific folders, providing clients with passwords to access the content whenever needed.
DO ensure that the CRM and technical support team is available 24/7 to assist clients and address any issues they may encounter.
Don't: Neglect the Importance of Collaboration and Trust
DON'T neglect the importance of collaboration and trust-building during the training process. Foster strong client relationships by encouraging open communication and support.
Do: Customize Training Content and Duration
DO customize the training content and duration to suit the participants' specific needs and skill levels.
DO provide recordings of training sessions and valuable documents to reinforce learning and offer ongoing support.
Don't: Assume One-Time Training is Sufficient
DON'T assume that one-time training is sufficient. Offer follow-up sessions and ongoing support to ensure clients continue to develop their skills and confidence.
Do: Emphasize Practical Application and Real-World Scenarios
DO emphasize practical application and real-world scenarios in training to ensure users can confidently apply their newly acquired skills.
Don't: Underestimate the Value of On-Site Training
DON'T underestimate the value of on-site training, especially in industries handling sensitive or confidential information. On-site training allows users to learn in their actual work environment and fosters better integration.
Comprehensive software training is a powerful tool for empowering businesses to thrive in the messaging industry. By following these Dos and Don'ts, businesses can unlock the full potential of their messaging technology solutions and achieve enhanced productivity, efficiency, and overall success.
HORISEN, a holder of the "Best Training Department" Antonio Meucci Global Telco Award, is committed to providing personalized and engaging training experiences that align with the unique needs of our clients, driving their success in the messaging and messenger marketing industry. To find out more visit https://www.horisen.com/ .