Dear friends, we are inviting you to meet with our sales reps at this year's GCCM Europe, 10 – 11 February in London. They're eager to explain to you how to intelligently automate your SMS business with HORISEN telecom software.
Find our team at booth E44.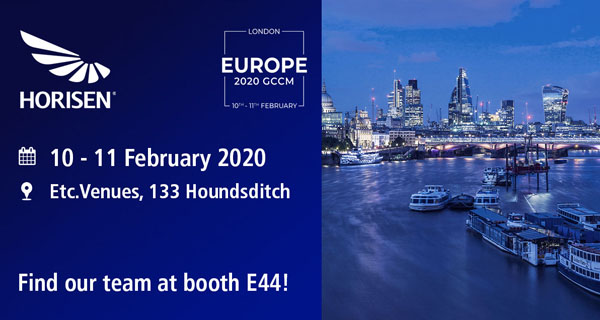 Europe 2020 GCCM in London is a flagship event attracting more than 1000+ Club Members representing decision-makers from 500+ Tier-1, Tier-2, and Tier-3 operators globally. The event takes place at the centrally located Etc. Venues, 133 Houndsditch.
We look forward to seeing you in London!