Dear friends, HORISEN's sales team is attending Capacity Europe 2019, 29-31 October.
Capacity Europe is Europe's largest event uniting the global connectivity industry. This year more than 2,500 attendees representing 650+ companies from more than 90 countries will gather in London to share their latest industry inventions and technology. HORISEN will be among them. We are proud to attend this event for the first time as a leading SMS software provider.The event takes place at InterContinental London – The O2, London.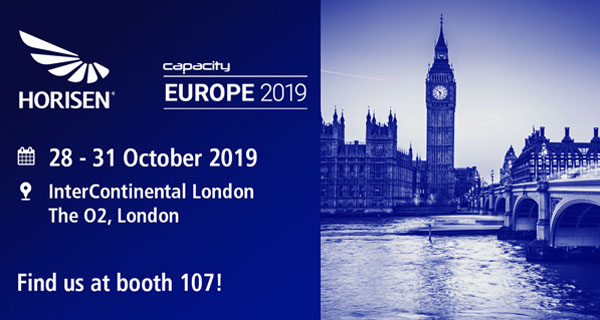 We provide a comprehensive portfolio of messaging and marketing platforms used by Mobile Operators, Telecom Companies and Enterprises of all verticals. We have developed an A-Z telecom and marketing suite for professionals who want to run an end-to-end messaging business from a single place. On the other hand, our wide array of marketing software can be used to facilitate mobile marketing activities that support sales and successfully boost revenues.
Feel free to visit our team, booth 107, to discuss new industry trends and how HORISEN's telecom and marketing software can propel your business to success.
We look forward to seeing you in London!