Dear friends, we are proud to announce our sales team is participating in Capacity Asia 2019 in China this December. We invite you to arrange a meeting with our sales reps to discuss new business opportunities.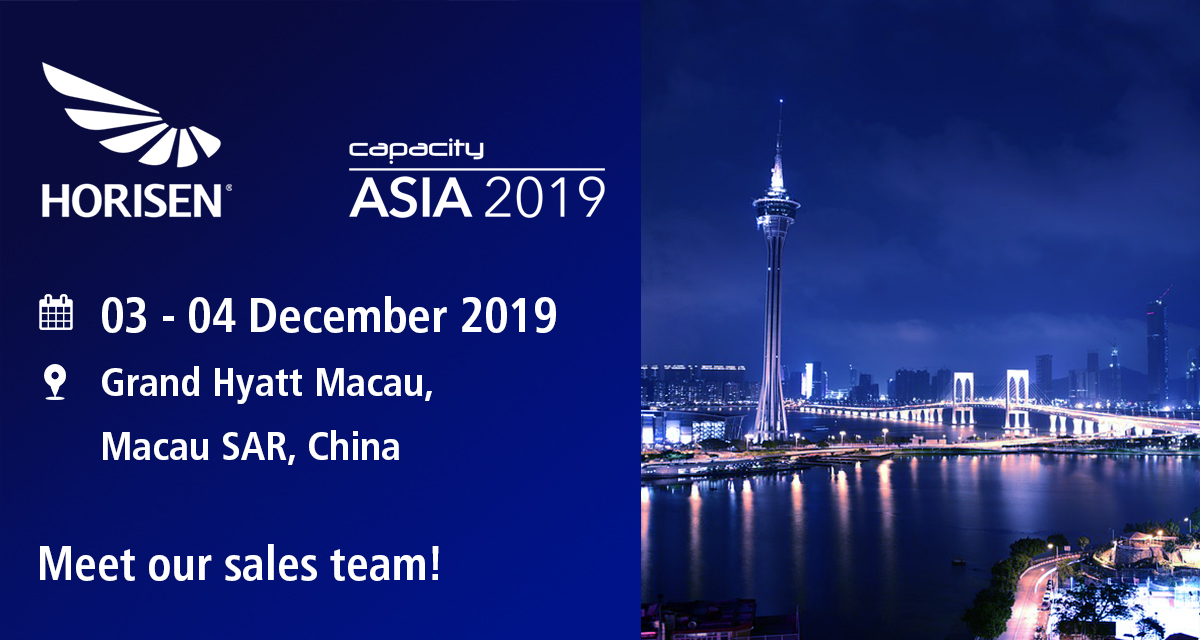 Capacity Asia is the largest meeting connecting Asia-Pacific's carrier, content & cloud communities. The event will take place on 3 – 4 December at The Grand Hyatt Hotel, Macau SAR.
We are delighted to participate in this important event, meet with our partners, prospects, and have fun while networking and exchanging key knowledge.
They are eager to present to you HORISEN's top-notch Telecom and Marketing software suite which will help you propel your business to success.
We look forward to seeing you in Macau, China!