We are delighted to announce that HORISEN has just won the prestigious GCCM award for the "Best SMS Platform Provider" at this year's GCCM Awards Event in Berlin.
The Carrier Community Global Telecom Club awards a service provider for the launch of an innovative SMS software platform solution.
The prize is awarded to a Mobile Operator, SMS Aggregator or Telco software solution provider that managed to launch a software solution addressing the complex needs of SMS market entrants.
This year we are very happy and proud to be the winner in this category.
This prestigious award is a recognition of our commitment to developing a state-of-the-art SMS Platform, designed to support end-to-end SMS hubbing business.
As the GCCM awards event recognizes innovative achievements among the wholesale telecom operators globally, we are privileged to be among the industry's crème de la crème.
The GCCM prize was awarded to us at the Central and Eastern Europe 2017 GCCM on 20th June in Berlin. The award was received by our CEO Mr Fabrizio Salanitri.
About our award-winning SMS Platform
HORISEN SMS Platform is a neutral, fully scalable cloud-based solution, truly designed to support end-to-end SMS hubbing business.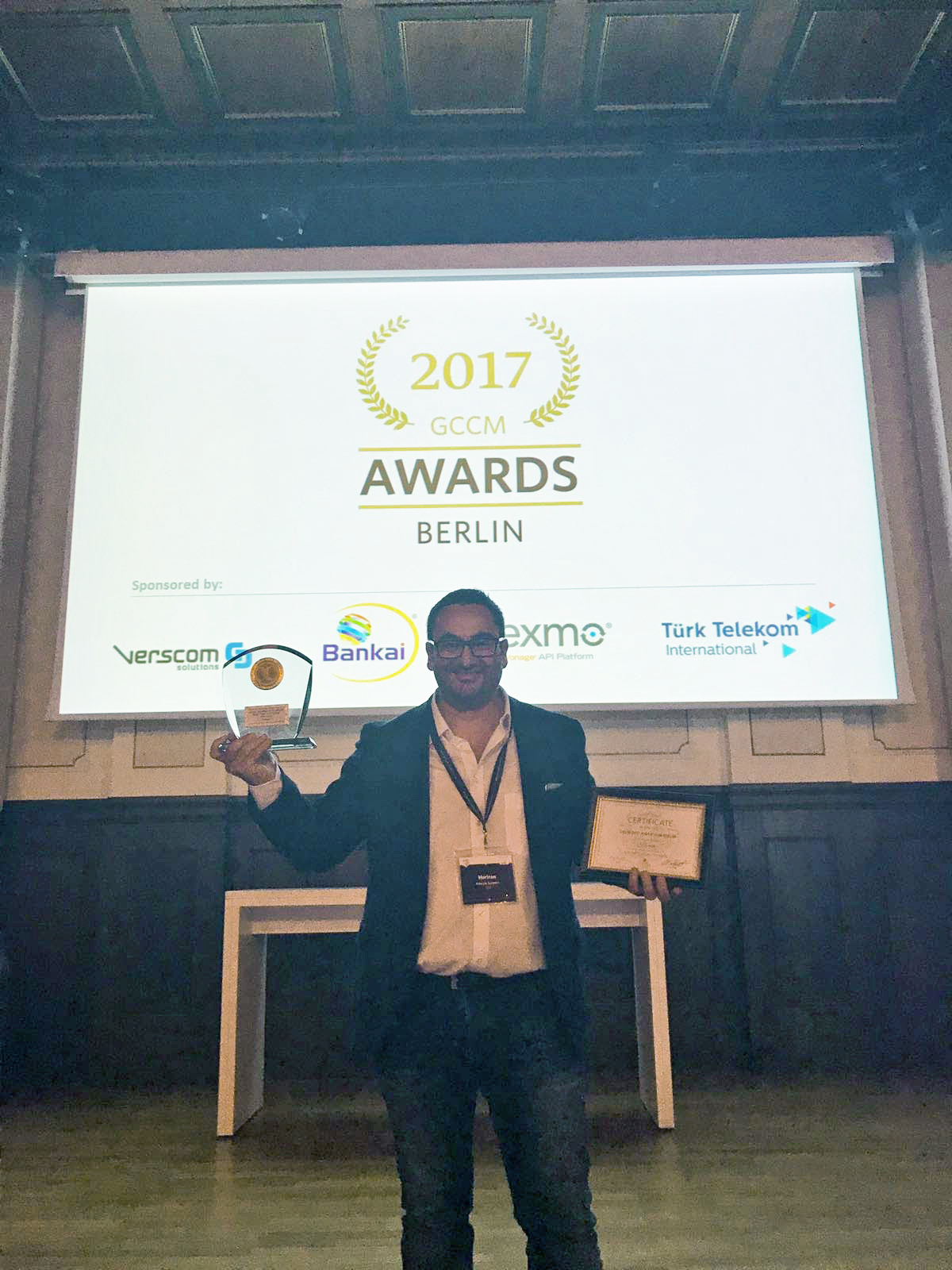 HORISEN SMS Platform is not an SMS version of a legacy voice system. It's built specifically for SMS and supports all characteristics of SMS business processes comprising an extensive set of features such as multi-protocol interconnections, sophisticated routing engine, message flow control, etc.
HORISEN's solution stands out for its high level of intuitiveness and process simplification packaged in a user-friendly GUI and providing state-of-the-art API client libraries. It provides an ideal solution for mobile operators, carriers, enterprises, OTTs and established SMS aggregators which aim to run their SMS business based on high efficiency.
Learn more about our award-winning SMS Platform here.