HORISEN won two awards at this year's GCCM in Berlin: Best SMS Platform Provider and Best Innovative Software Provider
We are proud to announce we won two prestigious GCCM awards at this year's event in Berlin. This is the third successive year HORISEN has been winning these notable awards. We have been awarded Best SMS Platform Provider Wholesale Solution and Best Innovative Software Provider, the former being given to us the third year in a row.
GCCM award for the Best SMS Platform Provider is awarded to a service provider for innovative SMS software platform solution launch. The prize is awarded to Mobile Operator, SMS Aggregator or Telco software solution provider that managed to launch a software solution addressing the complex needs of SMS market entrants. The award for the Best SMS Platform Provider is in HORISEN's hands for the third year in a row, proving our competence, know-how, and dedication to providing the best software to all our clients.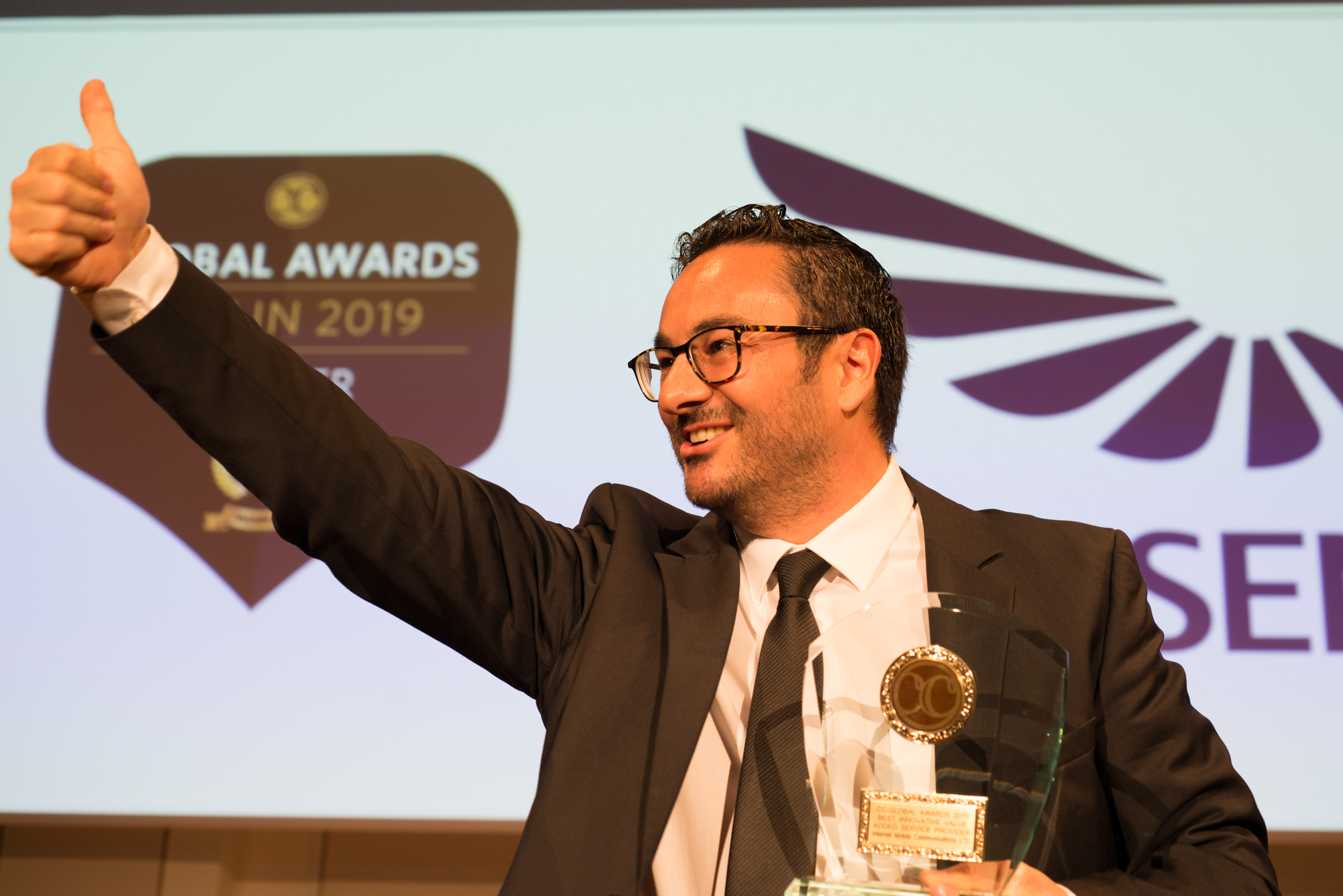 Just like the last year, this year we have also won two awards, adding the recognition for Best Innovative Software Provider. This award is given to companies capable of demonstrating successful use cases of innovative technology.
The CC-Global AWARDS were presented at the Central and Eastern Europe "CEE" 2019 GCCM on 14thMay. Our CEO,Mr.Fabrizio Salanitri, received both awards during the ceremony.
About our Award Winning SMS Platform
HORISEN SMS Platform is carrier neutral SMS platform for SMS wholesale business designed for Mobile operators, Voice carriers, and SMS aggregators that aim to run SMS business based on high efficiency. Our platform enables you to run your SMS wholesale business from A-Z, including detailed message testing, effective routing, and pricing options and built-in finances and billing system.
Our platform is not an SMS version of a legacy (voice) system. It's built specifically to support all characteristics of SMS business processes comprising an extensive set of features such as multi-protocol interconnections, formula-based routing, white and blacklisting and message prioritization.
Fully featured, all-in-one SMS Wholesale solution:
SMS Routing Search: routing and price management from the same place (effective routing)
Testing Manager / DLR Test: an essential tool for support to know if some connections are working
Finance: postpaid and prepaid invoices, and netting
Billing: real-time billing data: customers, suppliers and top up credits for prepaid customers
Statistics: detailed statistics with interactive charts
Message Log: real-time CDR, support will love it!
Visit HORISEN SMS Platform Webpage for more details and contact us today!